Anime and video games go together like ramen and beer. That's why Bandai Namco has declared February its Month of Anime — and they're celebrating with three big video game releases that let you step into the worlds of your favorite anime properties and shape the stories yourself. In February, don't just watch anime. Play it.
Here are three huge Bandai Namco titles on the way this month:
Digimon Story: Cyber Sleuth (out Feb. 2)
The fifth game in the Digimon Story RPG series (sometimes known as Digimon World DS in America) is also the first to make the leap from handheld to home console, releasing simultaneously on PlayStation Vita and PlayStation 4, with cross-save compatibility between both platforms. You'll get to journey from the real world to the cyber-world and back again in this story that bursts at the seams with hacking, cybercrime, and interdimensional portals that let Digimon loose into our streets.
Naruto Shippuden: Ultimate Ninja Storm 4 (out Feb. 9)
Are fighting games more your speed? The final installment of the Ultimate Ninja Storm series, coming to PlayStation 4, Xbox One, and PC includes actual animation from the anime series, and the fights themselves are rendered to look like anime, too. The visuals have to be seen to be believed — this game features beautiful, hand-drawn cel animation. The original Japanese, American, Mexican, and Brazilian voiceover actors are back to reprise their roles from the series in the madcap combat of Naruto.
G/O Media may get a commission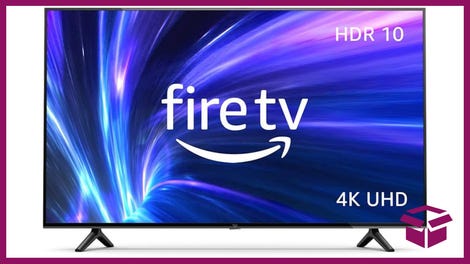 42% Off
Amazon Fire TV 50" 4K Smart TV
Project X Zone 2 (out Feb. 16)
If you've ever wanted a tactical turn-based RPG for your Nintendo 3DS, with characters crossing over from the Bandai Namco, Capcom, Sega, and Nintendo universes, this is the title for you. Fifty-eight playable characters from games like Resident Evil, Street Fighter, Tekken, Fire Emblem Awakening, and many more join forces under your command, teaming up to deal massive combo damage to your enemies.

Retailers across the nation are celebrating Bandai Namco's Month of Anime, so pre-order these incredible games now to make sure you hit the ground running on release day.
Tony Carnevale is a senior writer at Studio@Gawker.
This post is a sponsored collaboration between Bandai Namco Entertainment and Studio@Gawker.