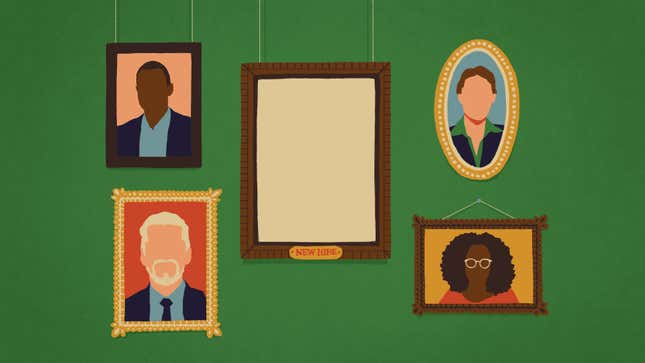 When you're running your own business, finding the right employee to fill an open position is one of the most important jobs on your plate. With a small team, everyone you hire has to truly be the perfect fit for their role. And while you may be desperate to fill an opening as quickly as possible, it's important not to settle for a candidate that won't help grow your company. With that in mind, we're bringing you essential tips for every step in your quest to staff up without settling for subpar recruits.
Words Matter
When you draft your job post it's crucial to remember: words matter. The way you describe your open position will greatly influence the number, quality, and speed at which you'll receive applications. Don't clutter or confuse your job listing with puzzling titles. You may be looking for a "marketing wizard," but, for Merlin's sake, don't put that down as the title of your listing (or use words like "rockstar" or "ninja," for that matter). The marketing managers (those are the people you're really looking for) who search for a new job don't know to add myths and legends to their search queries, so don't unwittingly eliminate yourself from their job hunt by using quirky job titles.
Words matter even in the interview process. If you ask the right questions off the bat, you won't waste your time with candidates who aren't the right match. Grechen Huebner, founder and Head of Product for Kodable, a game that teaches kids coding basics, knew she needed a candidate who shared her passion and company's mission. She used the leading online employment marketplace ZipRecruiter to customize "deal-breaker questions," which proved invaluable to her hiring process. She was able to ask questions like: Why are you interested in teaching kids to program? "If somebody doesn't have a good answer to that," Huebner says, "it doesn't matter how much talent they have. It's a waste of time for me to talk to them."
Filtering, Through Feast Or Famine
Once you've posted your job listing, one of two things is likely to happen: either you get so many applications your inbox bursts at the seams… or you don't. Let's start with the scarier scenario: not enough candidates. If your in-office gig isn't gaining traction, try opening the job up to remote applicants to significantly expand your reach. You might need to rethink some aspects of the job, but it could help you get someone into the virtual door quicker.
If you're facing the problem of too many unqualified applicants — the usual complaint from employers who post their listing to traditional job boards and get an influx of irrelevant responses — try using a platform that taps AI matching tech to invite qualified candidates to the role. That's what Talia Goldstein, CEO of Three Day Rule, a romantic matchmaking service, opted to do. "It's hard to find matchmakers because it takes such specific skills," Goldstein explains. And it wasn't only a specific skill set; they needed to staff up quickly. "We're on a mission to hire several matchmakers a month," she says. "Before using ZipRecruiter we would get so many applicants that we'd have to weed through... and it was so time-consuming we weren't getting the quality that we needed." Now, when Goldstein puts out a job listing for a matchmaker, she feels like the candidates "have already been vetted in some sort of way."
Do Your Due Diligence
How do you decide on those final star applicants? References. According to the Harvard Business Review, the most effective way to get the information you need about someone's references is to ask specific questions about a candidate's experience. Avoid general questions like: What was it like working with Jane? Instead, ask questions based on their specific accomplishments and your specific anxieties about their suitability for the role, like: How does Jane handle stressful situations? 
If you're concerned that you're not getting unfiltered responses from the references you're reaching out to, you may want to consider seeking out colleagues and connections in your network who also know the candidate, and ask them for more candid feedback.
By following these tips, you could start identifying and pursuing incredible hires fast. So if you're trying to staff up quickly for the new year, try ZipRecruiter for free. Four out of five employers who post on ZipRecruiter get a quality candidate within the first day.
Giaco Furino is Senior Writer for Studio@Gizmodo.
This post is a sponsored collaboration between ZipRecruiter and Studio@Gizmodo.