While holiday parties are often a pleasant (and delicious) way to get together with your family and friends, they also mean more time spent cleaning up. Between Aunt Lisa traversing your brand new hardwood in her dirt-encrusted boots and your adorable, annoying nephew tracking tinsel all over the carpet, a four-hour party is often followed by a four-hour cleaning extravaganza — but you can put an end to that.
Thanks to the iRobot Roomba, all you have to do is press a button and you're left with slick and shiny pre-Aunt Lisa floors, leaving you time to start planning the rest of your holiday parties. What better way to celebrate than by bringing the celebration down to your immaculate allergen- and dirt-free floors? Here are four unique ways to show off your cleaning chops without dreading the aftermath.
Take a Two-Hour Vacation to Japan
Instead of Thanksgiving turkey, try a Japanese-themed meal — complete with a traditional chabudai, or short-legged table. Add a few decorative cushions for your bony-butted friends (or just buy one with chairs). If it's particularly cold, you can go for a kotatsu — similar to a chabudai, it comes with a heavy blanket and a heater. Then, try cooking up something more adventurous than sushi: cold soba salad, tonkatsu, and black cod with miso are all good options. For your taste bud-challenged friends and relatives, give recognizable and approachable food a Japanese twist by adding miso and teriyaki flavoring. Wash it all down with some sake.
Eat, Pray, Love, But Mostly Eat
If you're feeling adventurous, lose the middleman entirely — remove the table, add a banana leaf and some Indian food, and have a traditional, South Indian-inspired meal on the carpet or floor. You can even eat with your hands, which will save you some time washing dishes later. Not sure what to make? Try cooking up rice pilaf, cumin roasted carrots, and raita. If you're set on turkey, go for some tandoori turkey. Don't want to shell out the cash for a tandoor oven? You can always order naan from a nearby Indian restaurant. For dessert, serve your guests something more traditional like a refreshing saffron lassi or creamy shrikhand. During your post-meal, pre-Black Friday meltdown, turn on a Bollywood flick and relax. For your football-averse relatives, you can also break out the carrom board, a popular East Asian board game similar to billiards that's typically played on the ground.
G/O Media may get a commission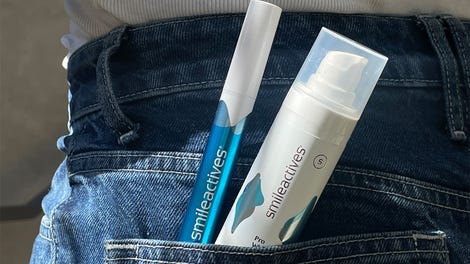 58% off
Whitening Powerhouse Pen & Gel Duo
Host a Big Board Game Night
Instead of "borrowing" the new board games you're going to give your kids in a few months, BYOB (Build Your Own Boards). Recreate Candyland by cutting out colored squares or use interlocking colored foam mats, and place them around your house to create a board. Guests can move down the squares, winning candy along the way. For older guests, create a life-sized checkers board using construction paper. Designate teams beforehand and have each guest dress in all black or all white. Once they arrive, each team can duke it out. You can also make a giant Jenga set or buy one online.
Time For a Slumber Party
Don't want to host a full-on bash for all your out-of-town friends when you're in the middle of wrapping presents, hosting your in-laws, and dealing with the rest of that mid-holiday chaos? For a fun get-together that doesn't require much effort before or after, throw a sleepover. It's a nostalgic (and efficient) way to get together with whatever friends are in town. Host it on Thanksgiving night, so you can enjoy post-family drinks and go Black Friday shopping together in the morning. Dust off the Ouija board if you want, and play some Truth or Dare as an easy way to catch up with old friends. When the night's winding down, turn on a movie and lower the lights. Go for sleepover classics like Now and Then, Wayne's World, or Jumanji.
It's your party, and you can destroy the floors if you want to — clean up is only a touch away with the iRobot Roomba. Learn more here.
Nandita Raghuram is a freelance journalist living in Brooklyn.
This post is a sponsored collaboration between iRobot and Studio@Gawker.