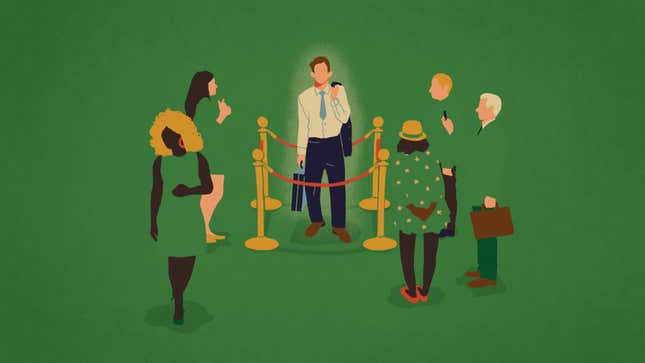 If the thought of searching for a new job sends chills down your spine, you're not alone. The grind of drafting a resume, submitting it into the void, and waiting in vain with little hope of hearing back is disheartening—especially if you're just casually looking. But there's an easier way to find your next great career move with minimal effort, and that's by taking an "always on" approach to your job search. Here's how to get started.
Treat Your Resume Like A Living Document
Over the course of your career, you'll hold many different titles and a plethora of responsibilities. And while it's easy to put it off until you really need to, updating your resume should be an immediate priority as you're promoted and gain new skills, even if you're not actively searching for a job.
Whether you've received an official promotion, a title change, or you've just taken on new responsibilities, make sure your resume reflects it in real time. This is the kind of work you can put in now, while you're passively interested in a career change, that will pay dividends when you need it down the road. And as your career path shifts and evolves, be mindful that your previous work experience is aligned with your current work goals. In other words, if you previously worked in retail, but you're transitioning into management, don't feel too married to those early retail work experiences on your resume. By treating your resume like a living document, one that's malleable and representative of your current role, you'll always stay up to date should recruiters come calling.
Let AI Do The Heavy Lifting
In the old days, the onus of finding a new job was all on the job-seeker. But we're living in the future, and innovative companies are leaning on AI and other cutting edge technologies to do a lot of the work for you.
Take the burden off yourself by using a platform like ZipRecruiter, which has been heavily investing in AI-powered matching algorithm since 2015. Put (extremely) simply, their custom algorithm learns what each employer is specifically looking for in order to deliver quality candidates (as opposed to sheer numbers). By uploading your resume to ZipRecruiter's job marketplace, you can harness this AI power to instantly gain access to a whole world of companies and recruiters looking for the perfect candidate, and if you're truly a strong match, your resume will take priority.
This is what's been most useful for ZipRecruiter user Amber Dufault, a lawyer from Irvine, CA. After taking years off from her practice to raise a family, she found it difficult to get back into the job hunt. "I quickly realized that I was entering a whole different job market from when I first started my career," says Dufault. "The last time I had been applying to jobs, I was sending my resume in an envelope with a stamp." Dufault was hesitant to get back into looking for a new job, and felt that other job search engines put all the work on her shoulders, but now, with ZipRecruiter, "Employers are reaching out and I just wait to get their texts. It's just really easy."
Build Your Network
In today's job market the classic adage of "it's who you know" rings all too true. The larger your professional network, the more opportunities will come your way, so you should regularly reach out to acquaintances both inside and outside your profession, even if you're not actively job hunting. Take the time to learn about what they do in their role and how they do it, and you'll be building up your network while making new friends and connections in your work life.
Another key to building out your network is through social media. In the age of the 24/7 scroll, it's easy to forget that other people can read your posts on social media. And even if you're only passively looking for a new job, you can be sure anyone you're connecting with will be checking out how you conduct yourself online.
Are there certain posts you'd rather keep to a small group of friends? Go into the settings on your social media platform of choice and toggle who can see what. If you feel uncomfortable with your entire profile being public, set it to private and keep 'em guessing. Keep your timeline full of conversations about topics that actually interest you, and, perhaps most importantly, try your best not to devastatingly drag anyone online. Because getting into feuds online is a bad look, and even if you're in the right you could come off seeming like the kind of person who picks fights.
Along with maintaining a curated social presence, it's important to keep your name on the tips of people's tongues in the industry. To do that, start conversations and share articles in your social feeds related to your industry. We're not asking you to become a thought-leader who speaks at length about their industry at panels around the country, but it can really help build out your professional network to show an active, thoughtful, and engaged enthusiasm in your social feeds and beyond.
Take The Call
One of the most crucial things you can do when passively searching for a new job really boils down to a change of perspective. If you're at a job that's "good enough," or at a job that keeps you constantly stressed and busy, you might become complacent and not motivated to strike when something better presents itself. But this means that you won't have as many options when you want to make a change.
So when a potential employer comes calling (or emailing), be receptive. If you've made good connections and made yourself available to recruiters (more on that below), you should prioritize adequately exploring new opportunities as they come your way. And while you're at it, this is a good time to really figure out your worth and what you want from your future career. Know the market rate for the roles that are coming your way and don't be afraid to negotiate. Many people may feel reluctant to negotiate, as they're concerned the rate will get rejected (or, even worse, that the entire offer will be rescinded). But, usually, the worst possible outcome is that they simply say no. The benefits to knowing and pushing for your worth far outweigh the potential downsides.
Finally, being open to opportunities means being fully ready to take the interview when it comes your way, and that includes having a good interview outfit ready to roll. There's no worse feeling than getting called in for a job interview and realizing (the night before) your best outfit is a bit loose, leaving you looking like a child dressed up as a businessperson for Halloween. So do some shopping before the calls start coming in, and put together a go-to outfit you know will work for the type of job you're seeking.
Opt In To Get Recruited
While most job search resources put the onus of making connections and standing out on the seeker, ZipRecruiter's new "Get Recruited" product offering completely reverses the traditional hiring process. By letting job seekers opt in to get recruited by employers across every industry, ZipRecruiter's creating an online environment where you can upload your resume and wait for the jobs to come to you. Since the launch of "Get Recruited" in April 2019, ZipRecruiter internal data shows that employers have sent over 7 million unique messages to job seekers and there has been a 14 percent lift in the number of jobs filled on the platform vs. pre-"Get Recruited" launch.
Malachi Haynes works in sales in Orange County, CA, and he used "Get Recruited" to land his most recent gig. "They're coming to you with a high probability that you are going to be a match," Haynes explains. "It's not just a shot in the dark. It's actually like, 'This is a person who could fit and we're not wasting our time.' It's a lot easier and it's a lot faster."
Following these steps could help you be a more nimble, reactive, and easy-to-recruit candidate, and you'll reap the rewards of an "always on" approach to job hunting. Want to learn more about how to opt in to "Get Recruited" and join millions of other happy job hunters? Check out ZipRecruiter for more info and to upload your resume today.
Giaco Furino is Senior Writer for Studio@Gizmodo.
This post is a sponsored collaboration between ZipRecruiter and Studio@Gizmodo.