Judging by all the office holiday outings we've ever attended, coordinating an extracurricular event that is actually good and fun must be nearly impossible. But there are good and bad ways to set up and throw a holiday party for your employees, and we're here to help.
Don't Ask Too Much of Your Employees
On paper, hosting a company-wide potluck sounds like a great idea. Everyone cooks their favorite recipes, there's plenty of food, and your employees get to talk and mingle over homemade treats. But in reality, you're basically making your employees find extra time outside of work to make a batch of snickerdoodles. Don't force them to make a mess of their kitchen. Instead, just cater the damn party. This way you won't have a room full of party guests thinking about all the dishes they've got to do when they get home. If you really want people sharing some of their favorite meals, consider a recipe swap where everyone writes down a family recipe and trades them around.

Avoid the Awkward Mixer

You want your disparate teams to mingle and get to know each other, but throwing a forced mixer in the break room just won't cut it. No matter how carefully you plan and curate the night, your employees will likely just shift awkwardly from foot to foot talking about the weather. You've got to get everyone out of the office, and you need to give people something to do. Plan an event that they can actually participate in, like a holiday party at Bowlero. 
G/O Media may get a commission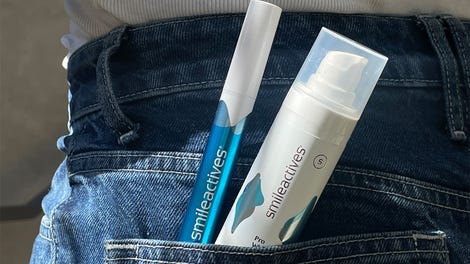 58% off
Whitening Powerhouse Pen & Gel Duo
Bowling is innately social, and acts as a perfect icebreaker where everyone can participate regardless of their skill level. And once the party gets going your employees will be so busy bowling, playing arcade games, and filling their timelines with Instagrammable moments that those awkward silences won't stand a chance.
Don't Kill Your Staff
If the boring, awkward mixer is one end of the bad work party spectrum, the dreaded "Extreme Team Building Bootcamp" sits firmly on the other end. If you expect to keep your employees entertained through a weekend retreat full of vertigo-inducing ropes courses and drill instructors from hell, we're sorry to say you're barking up the wrong tree, Sergeant. Team building itself is great, and there's nothing wrong with getting out and active, but these sweat-soaked trips take it way too far.
If you want to get your employees away to the great outdoors, look to cabin rentals and resort options that don't require trust falls. Take a nice retreat, go for mild hikes, offer up some easy outdoor activities like canoeing or a few rounds of golf, and remember that not everyone on your team is as into extreme obstacle courses as you.
Keep the Drinks Flowing
While no one wants to get sloppy drunk at a work outing, there's a certain artistry to pouring just the right amount (and right types) of drinks at a party. Wine is always a big hit, but don't rely on a case of dubious $8.99 swill to get you through the night. That'll make everyone too sleepy way too early, and you'll all wake up with heads that feel like crushed grapes. If you're throwing a party at work, keep the bar well stocked with beer, liquor, (decent) wine, and mixers to make sure there's something for everyone (including non-alcoholic options).
If you host your event at Bowlmor, you can take it a step further and treat your employees to custom crafted cocktails like the gargantuan, oversized Mega Mule they can sip and share while they bowl, mingle, and enjoy a satisfying meal on the lanes.
Host an Event You'd Want to Party at
It's easy to get lost in the sauce of trying to throw together a holiday party. You've got budgets to consider, food to wrangle, drinks to shake, and so much more. But at the end of the day remember that this work party is supposed to be fun, so really ask yourself, "Would I be excited to go to this work event?" If all you've got planned is a tepid interdepartmental mixer where you sip Malbec from a plastic cup and fight with George from Media Ops over the last piece of broccoli in the crudités, keep brainstorming. If you're really stumped for ideas, create an anonymous poll your employees can fill out to recommend what they want to do for the office party. After all, they're the ones you're planning all this for anyway.
Want to take a shortcut and provide your staff with a guaranteed fine time? Get an early start to your holiday plans and book your office party at Bowlero or Bowlmor, where your employees can bowl, play arcade games, and dive into some seriously awesome eats. They even offer professional planning services, so you can let one of their expert party planners do all the hard work. You'll be the hero of the office and you'll barely have to lift a finger.
Giaco Furino is a Senior Writer for Studio@Gizmodo.
This post is a sponsored collaboration between Bowlero and Bowlmor and Studio@Gizmodo.