Family vacations have the potential to be magical, once-in-a-lifetime experiences that will inspire rapturous stories passed from generation to generation. They also have the potential to be absolute nightmares. But like most things in life, a little planning will go a long way to making sure everything goes smoothly. Here are some tips that will help you plan, and they can be applied to almost any kind of family vacation.
Ask What Folks Want To Do… And Actually Listen
This is a lesson that many families need to learn, relearn, and learn yet again: Communication is key. It's easy to assume that what someone has often wanted to do on a trip is what they'll always want to do, but tastes change. So before you plan the itinerary, get everyone together, ask some questions, and have an open conversation about what people are hoping to get out of this adventure.
Don't Be Afraid To Split Up
You may be traveling together, but that doesn't mean you have to be together the whole time. If some people love roller coasters and other people love walking tours, divide into groups and go your separate ways. (As long as all children have someone looking after them, of course, but if your family has survived this long you probably already figured that out.) The best part is, you all get to swap tales of adventure when you get together in the evening. What better place to do that than in your hotel room's living room? Book a suite on Suiteness and you'll have all the space you need to catch up. Plus, if you sign up with Suiteness right now, you can enter to win from $50 to $5000 in booking credits. Suiteness is giving away $1 million total in their current sweepstakes.
G/O Media may get a commission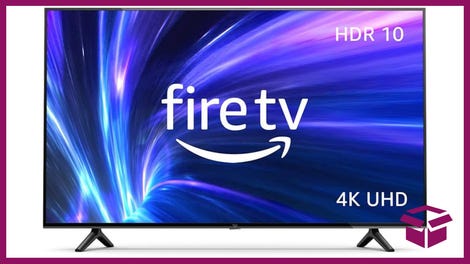 42% Off
Amazon Fire TV 50" 4K Smart TV
Keep The Kids' Schedules Intact (Mostly)
Try to make sure the kids are eating and sleeping around the times they normally do to help avoid meltdowns. And avoiding meltdowns will contribute to everyone's happiness.
Bring Some Distractions
This goes especially if you have kids. Whether you're waiting in line for a local delicacy or waiting for Dad to wake up from a nap, there's going to be downtime that you'll need to fill. An iPad pre-loaded with some time-wasting games can be helpful for children and adults alike to avoid boredom. Or you can gift-wrap some toys from home to surprise the kids during stressful moments, like long amusement park lines. This guideline leads into a corollary: Make sure to include some downtime in your trip. This can be scheduled in advance or just taken when needed, but it's important to take a break from the hectic pace of adventure.
Stay In A Suite
If you're traveling with a family, that means you'll need space. The best way to get it is with Suiteness, the platform that lets anyone book luxury hotel suites they never knew existed, online. And Suiteness gets you more than just room to spread out – their 24/7 concierge team can book airport transportation, dinner reservations, activities, and even bottle service if you're feeling fancy.
Tony Carnevale is a senior writer for Studio@Gizmodo.
This post is a sponsored collaboration between Suiteness and Studio@Gizmodo.