What's Next In Tech) : title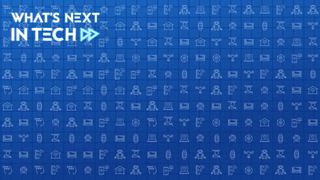 What's Next In Tech
From robotics to health care to TVs and more, Best Buy and Studio@Gizmodo are exploring the future of technology.
House calls by doctors were seemingly a luxury of a bygone era. But they could be making a comeback soon thanks to a high-tech handheld exam kit created by TytoCare. The kit, which is currently available at Best Buy, allows patients to do guided medical exams with a doctor, digitally, from the comfort of their own home.

Sounds like a big deal, right? That's why we asked What's Next In Tech host Jacoby to learn more about the device and what it could mean for the future of health care. Check out the video above, and be sure to explore our What's Next In Tech special section to see what other forward-thinking tech innovations are on the horizon.
This post is a sponsored collaboration between Best Buy and Studio@Gizmodo