What's Next In Tech) : title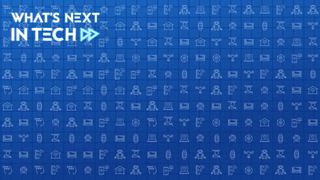 What's Next In Tech
From robotics to health care to TVs and more, Best Buy and Studio@Gizmodo are exploring the future of technology.
Caring for ailing and aging adults can be a daunting process, but a combination of new technologies is presenting a new path of reassurance. In the next episode of our What's Next In Tech video series, host Jacoby Cochran learns about Lively Home, a company that's using motion sensors and predictive analytics to give adults with chronic health conditions a chance to live at home more safely — and their loved ones some peace of mind.

To learn even more about tomorrow's technology — and how one day it may arrive in products at Best Buy — be sure to check out our What's Next In Tech special section, where we'll continue to explore all things future-forward in the coming weeks.
Reed Jackson is a writer for Studio@Gizmodo

This post is a sponsored collaboration between Best Buy and Studio@Gizmodo