What's Next In Tech) : title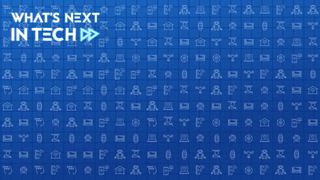 What's Next In Tech
From robotics to health care to TVs and more, Best Buy and Studio@Gizmodo are exploring the future of technology.
At this point, we've probably all experienced — either by using it or simply seeing renderings online — futuristic tech like holograms and augmented reality. But have we ever actually seen them live up to the full power of their potential? The answer is most likely no, but that could soon change with 5G, the latest generation of wireless technology.
To learn how it will directly impact consumers and the way they navigate the world around them, we joined with Best Buy to check out the Verizon 5G Lab in New York. Watch the episode above and then read about other brilliant innovations on our What's Next In Tech special section.

This post is a sponsored collaboration between Best Buy and Studio@Gizmodo