What's Next In Tech) : title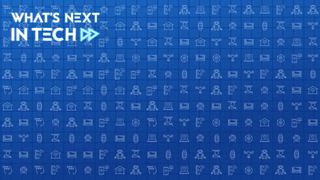 What's Next In Tech
From robotics to health care to TVs and more, Best Buy and Studio@Gizmodo are exploring the future of technology.
Temi is a new robotic assistant using artificial intelligence and movement to enhance users' home lives, but we wanted to know how the Temi robot could be useful in other industries. In our latest What's Next In Tech "Deep Dive" video with Best Buy, Joe Tavares, Marketing Specialist at Temi, spoke to another interesting use case for the Temi robot — a nurse's assistant. After watching the video above, check out our full visit to the Temi headquarters here, and follow all of our other treks into the future of technology in our What's Next In Tech special section.
Giaco Furino is Senior Writer for Studio@Gizmodo.
This post is a sponsored collaboration between Best Buy and Studio@Gizmodo