What's Next In Tech) : title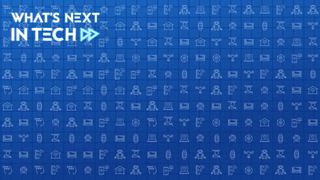 What's Next In Tech
From robotics to health care to TVs and more, Best Buy and Studio@Gizmodo are exploring the future of technology.
As television sizes continue to grow, image resolution needs to keep up. We learned this firsthand when we went to Samsung's offices in Ridgefield Park, NJ to see the biggest and best new products they've developed.
From a 98-inch microLED television, to the potential for modular TV screens of all different shapes and sizes, we learned just how bright the future of home entertainment really is. Check out the newest developments in the field in the above video, and visit the rest of the What's Next In Tech special section, where we get a glimpse at what other industries are up to in the near (and distant) future.
Giaco Furino is Senior Writer for Studio@Gizmodo
This post is a sponsored collaboration between Best Buy and Studio@Gizmodo