What's Next In Tech) : title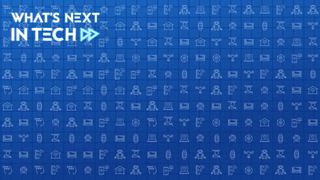 What's Next In Tech
From robotics to health care to TVs and more, Best Buy and Studio@Gizmodo are exploring the future of technology.
We've heard a lot about how 5G technology will impact areas of life like gaming, travel, and connectivity, but it could affect the medical field as well. In our latest What's Next In Tech "Deep Dive" video with Best Buy, we spoke to Christian Guirnalda, Director of Verizon's 5G Labs, about how 5G could create accurate 3D models to aid surgeons as they operate on a patient.
After watching above, check out our full visit to Verizon's 5G Labs here, and follow all of our findings into the future of tech in our What's Next In Tech special section.
Giaco Furino is Senior Writer for Studio@Gizmodo

This post is a sponsored collaboration between Best Buy and Studio@Gizmodo