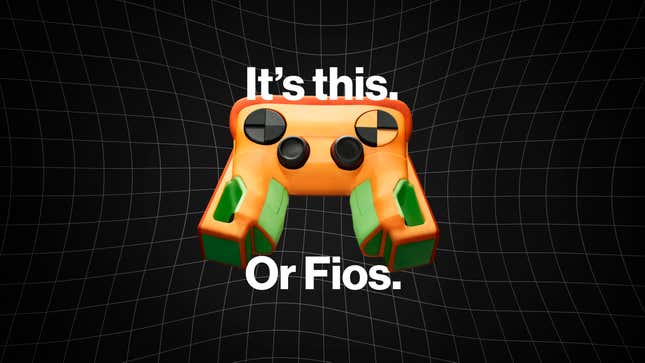 You've heard this sad story before: the internet lags out, controllers get chucked across the room, game nights are ruined as plastic rains down. Verizon Fios set out to help with this catastrophe with the creation of an Unbreakable Controller. The trolling is simple: You want ultra low lag? Get Fios. If not, here's an Unbreakable Controller* capable of withstanding some of the frustration that comes from constantly lagging and dropping out.
But here's what's so interesting to me about this idea: Verizon Fios didn't just mock up an image or create some half-cooked marketing copy. It seems they actually take their trolling very seriously. So they went to one of the best craftspeople in the business to bring this humorous controller to life. For real.
Naturally, I had to find out what actually goes into building an Unbreakable Controller, so I spoke to designer Steven Brower of Propulsion Lab to find out how he approached the project.
By "unbreakable," Verizon Fios meant a gaming controller that could stand up to just about whatever laggy gamers could throw at it when their ping rate constantly tips into the triple digits.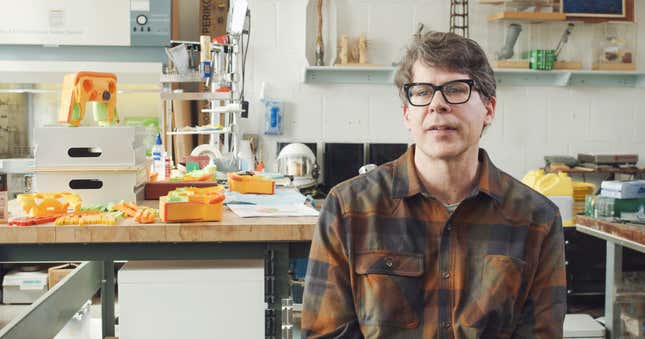 When he first started ideating around the concept of an Unbreakable Controller, Brower thought in terms of pure protection, thinking of designs that would withstand incredible shock. "My first thought was you could make a steel box around this thing and it would be unbreakable." As much as we'd love to see a frustrated gamer with their hands stuck inside a steel box, the trolling wouldn't be complete (or nearly as funny) if the design wasn't practical.

"And then I had the idea," explains Brower, "that you could also make it extremely soft. You could make it so mushy that you couldn't break it because it would be like a marshmallow. You can't shatter a marshmallow." Brower says he also took inspiration from the squishy, pliable footballs so popular in his childhood. Once his team settled on that softer design, Brower says it began to make more sense as an object. "That started to feed into the actual use for it, to address gamers' frustration with having bad internet."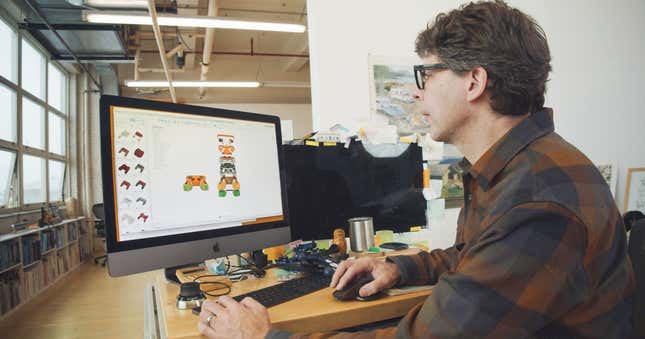 With indented D-Pad buttons to help protect the controller if being tossed around the room, an aluminum inner shell to protect against external lag tantrums and outbursts, and a hilariously squishy exterior, this Unbreakable Controller is a purely symbolic shrine to the pitfalls of internet that just can't cut it in the world of gaming. To further that point, Verizon got an Unbreakable Controller into the hands of pro gaming icon Nate Hill, who seized on the opportunity to troll his FaZe Clan teammates. Hill is already set up with Fios, which was named best internet for gamers by PC Mag**, but his teammates aren't so lucky. So Hill sent them an Unbreakable Controller with the challenge to try and destroy it (within reason), and he attached a check as the prize. You can just about guess how well that went for his teammates.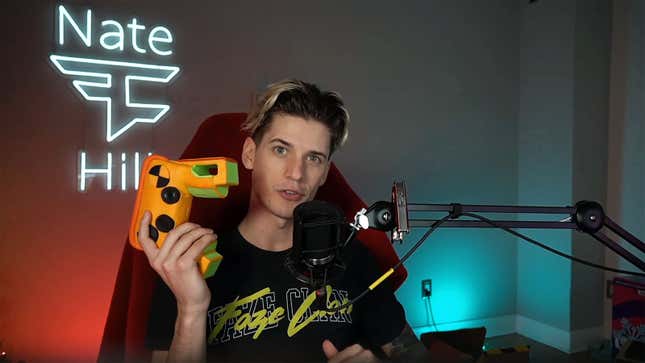 So if you find yourself tempted to throw your controller across the room because you're lagging out, know that that's because of the frustration caused by unreliable internet. Don't just accept it and rely on an Unbreakable Controller to solve your laggy internet problems, give Verizon Fios a try.

*For trolling purposes only. Created to handle typical gamer tantrums, but not literally unbreakable.
**Disclaimer: Among major ISPs. Data sourced from PCMag Gaming Quality Index results. © 2021 Ziff Davis, LLC. All Rights Reserved.
Giaco Furino is Senior Writer for G/O Media Studios

The article is a sponsored collaboration between Verizon Fios and G/O Media Studios.